Boston Bed and Breakfast Inns
1

Clarendon Square
— Boston, MA
Known for its stylish design, personal attention... Read More

Free Night Participating Inn

$175 - $455

2

463 Beacon Street Guest House
— Boston, MA
Nestled in historic Back Bay is a brownstone with... Read More

$159 - $269

3

College Club
— Boston, MA
Open year-round, College Club offers... Read More

Free Night Participating Inn

$190 - $275

4

Bunker Hill
— Boston, MA
In an urban setting, experience Victorian grace... Read More

$135 - $145

5

Abigayle's
— Boston, MA
Experience Victorian luxury at this elegant 1896... Read More

$175

6

Host Homes of Boston
— Boston, MA
Perfect for leisure or business travel, this... Read More

$90 - $200

7

Taylor House
— Boston, MA
Sitting adjacent to popular Jamaica Pond in the... Read More

$159 - $299
Bed and breakfast inns near Boston
8

Beech Tree Inn
— 3 miles N Brookline, MA
Rooms feature air-conditioning, ceiling fans,... Read More

$99 - $179

9

The Bertram Inn
— 3 miles N Brookline, MA
The Bertram Inn features old-English stylings and... Read More

$189 - $349

10

Prospect Place
— 4 miles N Cambridge, MA
This 5,000-square-foot Italianate Victorian was... Read More

$130 - $350

11

Irving House at Harvard
— 5 miles N Cambridge, MA
Irving House is located in a historic,... Read More

$115 - $205

12

A In Cambridge
— 5 miles N Cambridge, MA
Located minutes from Harvard Square, this... Read More

Free Night Participating Inn

$105 - $160

13

Harding House
— 5 miles N Cambridge, MA
The guest rooms feature a comfortable decor and... Read More

$100 - $290

14

A Cambridge House Inn
— 6 miles N Cambridge, MA
A remarkable carved cherry fireplace dominates... Read More

$129 - $229

15

Hawthorne Inn
— 17 miles NW Concord, MA
For 25 years, the inn's ambiance has imparted the... Read More

Free Night Participating Inn

$169 - $359

16

The Salem Inn
— 18 miles NE Salem, MA
Located in the heart of one of America's oldest... Read More

Free Night Participating Inn

$129 - $370

17

Inn on The Horse Farm
— 18 miles NW Sudbury, MA
Secluded on nine wooded acres with a horse farm,... Read More

Free Night Participating Inn

$169 - $319

18

Harbor Light Inn
— 19 miles NE Marblehead, MA
This early 18th-century inn is an elegant New... Read More

$145 - $345

19

A Lady Winette Cottage
— 19 miles NE Marblehead, MA
The Victorian cottage faces Marblehead Harbor... Read More

$125 - $150

20

The Seagull Inn
— 19 miles NE Marblehead, MA
Every season is special at this 1890s New England... Read More

$125 - $225

21

Linden Tree Inn
— 34 miles NE Rockport, MA
The breakfasts at this Victorian-style inn keep... Read More

Free Night Participating Inn

$105 - $162

22

The Tuck Inn
— 34 miles NE Rockport, MA
Two recent renovations have served to make this... Read More

$116 - $195

23

Lantana House
— 34 miles NE Rockport, MA
Choose a unique guest room perfect to your needs,... Read More

$109 - $140

24

Emerson Inn By The Sea
— 35 miles NE Rockport, MA
This Greek Revival inn's namesake, Ralph Waldo... Read More

Free Night Participating Inn

$159 - $399

25

Old Court
— 38 miles SW Providence, RI
Indoor shutters, chandeliers hanging from 12-foot... Read More

$115 - $260

26

Christopher Dodge House
— 38 miles SW Providence, RI
Gracing the heart of historic downtown, this... Read More

$140 - $275

27

Annie Brownell House
— 39 miles SW Providence, RI
Grandly reflecting its heritage, this Colonial... Read More

$125 - $250

28

The Provincetown Hotel at Gabrielís
— 50 miles SE Provincetown, MA
Experience Gabriel's heavenly setting and cozy... Read More

Free Night Participating Inn

$125 - $400

29

Revere Guest House Inc
— 50 miles SE Provincetown, MA
This restored Captain's home on Court Street was... Read More

$265 - $385

30

Christopher's By The Bay
— 50 miles SE Provincetown, MA
Overlooking the harbor, this three-story... Read More

$105 - $285

31

Almondy Inn
— 54 miles SW Newport, RI
Located in the gas-lit Historic Hill district.... Read More

$239 - $389

32

Paquachuck Inn
— 55 miles S Westport Point, MA
Original whale oil lamps and harpoons add... Read More

$175 - $225

33

The Victoria Skylar
— 58 miles SW Newport, RI
Open year-round with seasonal specials and... Read More

Free Night Participating Inn

$229 - $269

34

Beech Tree Inn
— 58 miles S Newport, RI
Bright, spacious rooms with private baths,... Read More

Free Night Participating Inn

$129 - $359

35

Victorian Ladies Inn
— 59 miles S Newport, RI
Innkeepers Cheryl and Harry have created a... Read More

Free Night Participating Inn

$129 - $289

36

Ivy Lodge
— 59 miles S Newport, RI
Experience the area's famous historic Gilded Age... Read More

$199 - $499

37

Gardenview
— 60 miles SW Newport, RI
Sitting in a quiet neighborhood not far from the... Read More

Free Night Participating Inn

$125 - $195

38

The Platinum Pebble
— 68 miles SE West Harwich, MA
Just a short stroll from the white, sandy beaches... Read More

$195 - $300

39

Adams House
— 79 miles SW Mystic, CT
Relax by the fireplace in the living room.... Read More

$145 - $175

40

Cliff Lodge
— 87 miles SE Nantucket, MA
Be revived by the warm and inviting ambiance,... Read More

$195 - $320

41

Martin House Inn
— 88 miles SE Nantucket, MA
Open year round, this Greek Revival mariner's... Read More

Free Night Participating Inn

$110 - $385

42

Union Street Inn
— 88 miles SE Nantucket, MA
The concierge service staff meets individualized... Read More

$189 - $639

43

Jared Coffin House
— 90 miles SE Nantucket, MA
Circa 1845. The best of the past complements the... Read More

$145 - $560

44

The Wauwinet
— 90 miles SE Nantucket, MA
Circa 1875. Relax amid classic island style with... Read More

$625 - $1000

45

The Chadwick
— 104 miles NE Portland, ME
Steeped in unsurpassed luxury and elegance, this... Read More

$200 - $250

46

Curtis House
— 121 miles SW Woodbury, CT
Believed to be the oldest continuously operating... Read More

$56 - $135

47

Daisy Mountain Inn
— 134 miles N Lovell, ME
Walk to Kezar Lake from this four-season resort... Read More

48

Made INN Vermont
— 184 miles NW Burlington, VT
Come for Design. Stay for the Experience. TM. Read More

Free Night Participating Inn

$235 - $275

49

Rooms to Let
— 186 miles SW New York, NY
An ideal place to stay while visiting the Big... Read More

$220 - $250
Bed and breakfast inns near Boston
Boston Bed and Breakfast Inns
Boston is home to the Boston Celtics, Fenway Park, and is home of the Patriots, and the Boston Red Sox. Boston is the largest city in Massachusetts and it is also its capital. There are a million sites to visit. The Freedom Trail for example, is an experience on Boston History and it will take you to 16 amazing historical sites including the Boston Common, the Massachusetts State House, Park Street Church, the Ben Franklin Statue and the very first public school site, Old State House, Paul Revere House, and the Copp's Hill Burying Ground, among many others. Stay at any Boston bed and breakfast inns and ask for directions on how to take the tour. By Gryphon House.
Area Map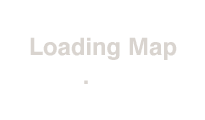 Search by Specials
Search by Area
Search by Price
Search by Type
Search by Amenities
Buy Books
Bed & Breakfasts and Country Inns
— 25th Ed. Expires 12-31-2014
Visit Our Store
Gift Certificate amounts range from $50 to $1000, in $50 increments.
Buy Gift Certificates