Monterey Bed and Breakfast Inns
1

Old Monterey Inn
— Monterey, CA
Brick pathways and a comfortable hammock beckon... Read More

$199 - $499

2

The Jabberwock
— Monterey, CA
When you're ready to settle in for the evening,... Read More

Free Night Participating Inn

$169 - $299
Bed and breakfast inns near Monterey
3

Green Gables Inn
— 1 miles N Pacific Grove, CA
The parlor has stained-glass panels framing the... Read More

Free Night Participating Inn

$145 - $300

4

Old St. Angela Inn
— 3 miles N Pacific Grove, CA
This Cape-style inn once served as a rectory then... Read More

$154 - $285

5

Horizon Inn & Ocean View Lodge
— 3 miles S Carmel, CA
The Horizon boasts Craftsman style... Read More

$194 - $314

6

Martine Inn
— 3 miles N Pacific Grove, CA
Bedrooms are furnished with antiques, and each... Read More

Free Night Participating Inn

$209 - $499

7

Seven Gables Inn
— 4 miles N Pacific Grove, CA
Sea otters and whales are viewed regularly from... Read More

$199 - $649

8

Gosby House Inn
— 4 miles N Pacific Grove, CA
During renovation the innkeeper slept in all the... Read More

Free Night Participating Inn

$185 - $300

9

Tradewinds Carmel
— 4 miles S Carmel, CA
Asian-inspired architecture and décor blends with... Read More

$325 - $550

10

Carmel Cottage Inn
— 5 miles S Carmel, CA
The five quaint cottages of Carmel Cottage Inn... Read More

$300 - $975

11

Svendsgaard's Inn
— 5 miles S Carmel, CA
Relax amid the European ambiance, gracious... Read More

$219 - $309

12

Wayside Inn
— 5 miles S Carmel, CA
Luxury, service and location, location, location... Read More

$239 - $399

13

Carriage House Inn
— 5 miles S Carmel, CA
Conveniently located in the heart of Carmel, this... Read More

$319 - $439

14

Candle Light Inn
— 5 miles S Carmel, CA
Relaxing and romantic with a charming yet... Read More

$199 - $279

15

Lamp Lighter Inn
— 5 miles S Carmel, CA
Lamp Lighter Inn and Sunset Suites are just steps... Read More

$185 - $450

16

Carmel Country Inn
— 5 miles S Carmel, CA
It imparts a quaint B&B ambiance in a quiet,... Read More

$195 - $425

17

The Briarwood Inn
— 5 miles S Carmel, CA
This inn is located in downtown Carmel, among... Read More

$145 - $475

18

Colonial Terrace Inn
— 5 miles S Carmel, CA
The Colonial Terrace Inn at Carmel-by-the-Sea is... Read More

$169 - $499

19

Dolphin Inn
— 5 miles S Carmel, CA
Art galleries, dining and shopping are all part... Read More

$189 - $329

20

Happy Landing Inn
— 6 miles SE Carmel, CA
Built as a family retreat, this early... Read More

$195 - $275

21

Coachman's Inn
— 6 miles SE Carmel, CA
Reserve keyed access to the semi-private setting... Read More

$209 - $325

22

Hofsas House
— 6 miles SE Carmel, CA
It is located just one block from the... Read More

$125 - $350

23

Country Garden Inns
— 12 miles SE Carmel Valley, CA
Gather each day for the hosted evening wine and... Read More

$129 - $226

24

Vision Quest Safari
— 14 miles E Salinas, CA
Stay in an animal-themed canvas-walled African... Read More

$225

25

West Cliff Inn
— 27 miles NW Santa Cruz, CA
Originally built in 1877 as a private home, this... Read More

Free Night Participating Inn

$195 - $400

26

Monarch Cove Inn
— 27 miles N Capitola, CA
Poised on an ocean cliff and within walking... Read More

Free Night Participating Inn

$225 - $400

27

Inn at the Pinnacles
— 37 miles SE Soledad, CA
Peacefully poised in the serene setting of the... Read More

28

My Rosegarden Guest Rooms
— 88 miles NW San Francisco, CA
Scenic views of the Golden Gate Bridge and... Read More

$139 - $199

29

Eagle Inn
— 195 miles SE Santa Barbara, CA
Recently renovated with a new wing, this 1930 inn... Read More

$118 - $450
Bed and breakfast inns near Monterey
Monterey Bed and Breakfast Inns
With the old structures still standing in the city, Monterey is known as the most historic place in California. However, Monterey is definitely not just a place that lovers of history enjoy visiting. The city is also famous for the many locations it has that can provide outdoors fun and other adventurous activities that families will love. Guests at Monterey bed and breakfast inns never stay too long in their accommodations since there are a lot of things to try and explore. They can go to the coast and watch the whales at the Monterey Bay. They may also sample the wines that the area vineyards have become famous for although the Monterey bed and breakfast inns may also provide these. Tourists who drove into the city can cruise along 17-Mile Drive, a road that provides great sceneries located just outside the major commercial district of the city of Monterey. By
The Jabberwock
.
The charming town of Monterey, CA is the perfect home base for exploring the California coast, including Carmel, Pebble Beach, Monterey and Big Sur. Opportunities for hiking, biking and exploring tide pools abound! Back in town, don't miss a trip to Cannery Row, a great place to stroll and enjoy local shops, restaurants, wine tasting, galleries and historic tours. The historic Fisherman's Wharf also features whale watching tours, fishing excursions, restaurants, and souvenir shops. And the Monterey Bay Aquarium is real treat, known as one of the best in the world. Monterey truly offers something for everyone! By
Old Monterey Inn
.
Area Map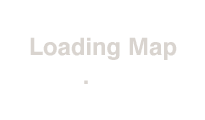 Search by Specials
Search by Area
Search by Price
Search by Type
Search by Amenities
Buy Books
Bed & Breakfasts and Country Inns
— 25th Ed. Expires 12-31-2014
Visit Our Store
Gift Certificate amounts range from $50 to $1000, in $50 increments.
Buy Gift Certificates