The Wagner at Duck Creek Gallery
Inn at Duck Creeke
70 Main St,
Wellfleet, MA 02667 USA
(617)435-8411ERICA or (508) 349-9333
Detailed Listing
|
Website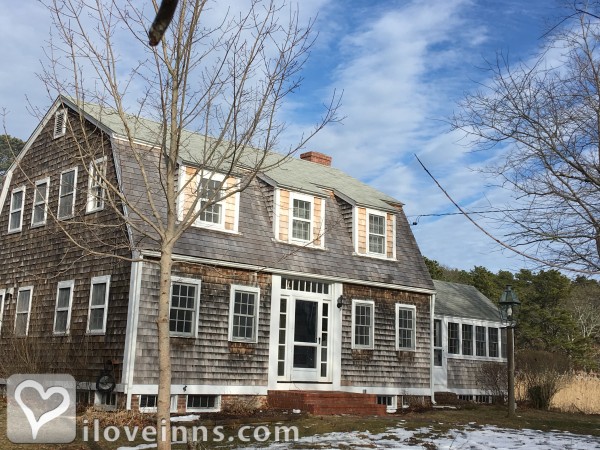 The Cottage
This gambrel cape house is the oldest dwelling on the property, built in the late 1700's, and moved from another parcel of land across town known as "The Salt Works" in 1925. The Cottage may be booked for a family or guests who have interdependent plans or relationships affording exclusivity to the dwelling during the reservation period. The composition of the dwelling includes five guest rooms. A Deluxe room with a queen bed and dedicated bathroom is situated on the first floor. The second floor has four Classic accommodations; each set of bedrooms is adjoined by a bathroom affording families and groups to book connected spaces. A kitchen, living, and dining space are common areas designated for guests of The Cottage.