42 Armstrong Street
,
Eureka Springs
,
AR
72632
,
USA
Free Night Participating Inn
Innkeeper/s: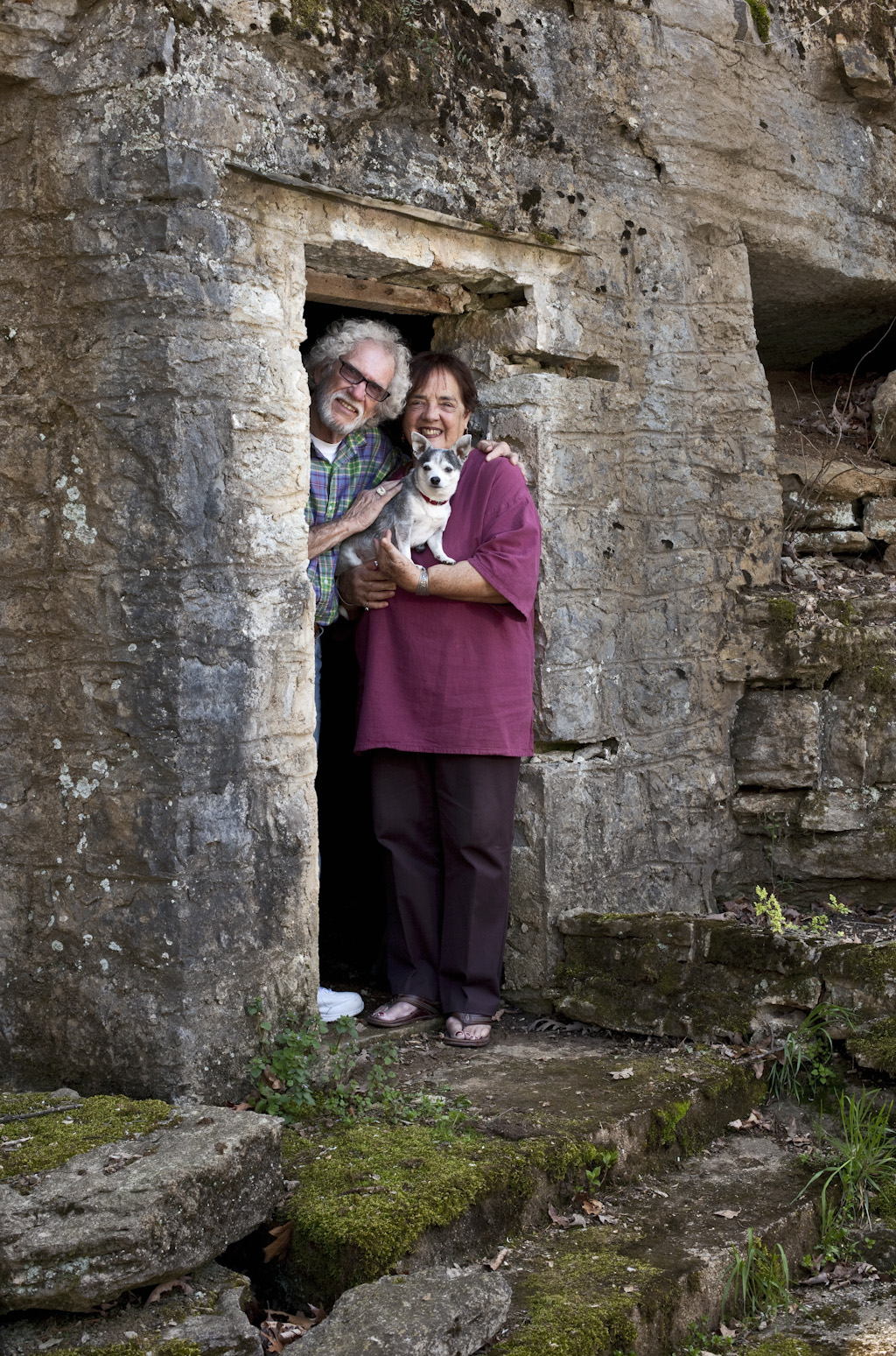 Sandra CH Smith
Description
Circa 1886. The Cliff Cottage Inn is the only B&B in the heart of Historic Downtown with an elf who delivers full-gourmet breakfasts to each suite and puts a complimentary bottle of Champagne or white wine in...
Get a Free Night at this inn

- One Night Free: This property is featured in Bed & Breakfasts and Country Inns published by American Historic Inns. This guide features a certificate for ONE NIGHT FREE with the purchase of one night.
The dates this property will honor the certificate are Queen suites only for stays completed Monday-Thursday, excluding May, ,June, October and holidays. Subject to availability and not valid with other promotions.
Promotional Rates and Packages:
Elegant Yet Affordable Elopements In Historic Eureka Springs
CLIFF COTTAGE INN has been marrying couples for two decades and they are all still happily hitched! Our Elopement Package(for the bride & groom and a max of four guests)is $135+tax and includes the minister, photographer, and use of our antique-filled Great Room with cathedral ceiling or location of your choice in our gardens. For $75+tax extra, we'll have the local florist make up a hand-tied nosegay bride's bouquet and matching boutonniere, provide a mini-cake for the bride & groom, and a split of Champagne to toast each other. Elopement Package is available for our overnight guests only.
Valid from 07/20/2010 through 12/31/2015.
MENTION YOU SAW THIS SPECIAL ON iloveinns.com
What Eureka Springs is all about
On a whim my husband and I went to Eureka Springs, Ark. for the weekend. It was just the two of us so a bed and breakfast seemed the way to go. Fortunately, we found a vacancy at Cliff Cottage Inns. We stayed in Thoreau's Suite at the place next door. The suite was beautiful and comfortable, we were pleased immediately. The owner and her 'elf' were both so generous and accommodating we felt welcomed right off. Their experience in running a B&B was obvious as they saw to every detail with the utmost confidence and professionalism. We enjoyed a lovely night, then a beautifully prepared breakfast at precisely 9:15 am just as they said. Kind of cute.
C Bly

| My ratings for this property | |
| --- | --- |
| | Location |
| | Comfort |
| | Condition |
| | Cleanliness |
| | Service |
Great Way to Spend 38th Anniversary
Dear Sandra, We are so glad that we chose Cliff Cottage Inn to spend a couple of days for a wonderful getaway. As you know, our friends, Tom & Rita, and my wife (Anna May) and I were each celebrating 38th wedding anniversaries. It seems like yesterday - Tom's wife, Rita, was a bridesmaid in our wedding; and I was a groomsman in their wedding in 1974. Reserving the Sarah Bernhardt and Alfred Lord Tennyson Suites was a perfect choice. We had Elf Katie unlock the door that adjoins the two suites so we could enjoy one another's company during the two-day stay. The attention to detail in preparing for our arrival was grand - the anniversary cakes; the chilled wine; the candy dish (now you know my weakness); even a special anniversary card from you and your elves to each couple. The only thing missing were you and your husband (as I understand you were traveling the country in your RV) - but Elf Katie provided us with much TLC. After unpacking, we sat out back on the patio enjoying a glass of vino - or two. How "cool" - literally with the stone cliff, cave and all that created a wonderful, quiet sanctuary for enjoying some peaceful conversation and meditation. Your location was also a plus as we walked the downtown area, enjoying the various shops during the first weekend of the May Festival of the Arts - thus being able to leave our car at the Cottage. The two breakfasts provided were so Eur-freakin' scrumptious; and a great idea to provide a sweet breakfast one morning followed by a more savory breakfast the next. Hopefully, we will return sometime to enjoy your Cottage again. Next time, perhaps, we will have the pleasure to chat with you and your husband as we have read so much about your life's adventures and experiences. We did get one of your cookbooks; and in one of the art galleries, we purchased a color-print of the Cottage. We loved it, Larry and Anna May
Larry Brendel

| My ratings for this property | |
| --- | --- |
| | Location |
| | Comfort |
| | Condition |
| | Cleanliness |
| | Service |
A lovely stay....
Our very first trip to Eureka Springs and I am SO glad we chose Cliff Cottage Inn. It was PERFECT for mine and my husbands 6th Anniversary. From the moment we arrived and walked down to Local Flavor (FABULOUS Filet Mignon) to sitting on our porch that night overlooking the sleepy little Main St. The Inn Keeper gave us valuable local information on restaurants and things to see. Our little "Elf" who delivered breakfast was a ray of sunshine for sure! And did I mention the breakfast??? YUM!! The cottage itself was very well appointed. NEVER felt cramped like you can in some B&B's. Also, everything inside was in excellent shape and nothing felt old...just quaint. 100% satisfied and WILL be back. We want to stay in EVERY suite.
jennifer bradley
choctaw, OK

| My ratings for this property | |
| --- | --- |
| | Location |
| | Comfort |
| | Condition |
| | Cleanliness |
| | Service |
Romance & Relaxation
Just returned from a 5 night stay at the Cliff Cottage B&B. We needed some downtime and made an excellent choice in picking this location. Our room was very clean, the bed extremely comfortable and the location was within walking distance to restaurants & shopping. Our room came equipped with a full size coffee maker, custom blend coffee and REAL half and half in the refrigerator. We had our breakfast served each morning on the front porch and enjoyed the morning. The innkeeper is a wonderful hostess and an excellent chef.
Terri Johnson
Midlothian, TX

| My ratings for this property | |
| --- | --- |
| | Location |
| | Comfort |
| | Condition |
| | Cleanliness |
| | Service |
Solo getaway
Best B&B I have stayed in! Great location, finely furnished Inn and rooms, complimentary extras that you just don't get at most Inns. Best of all you will be served one of the most exquisite breakfasts served at your door that you have ever had at any B&B! Highly recommend Cliff Cottages!
Christina McCann
Nixa , MO

| My ratings for this property | |
| --- | --- |
| | Location |
| | Comfort |
| | Condition |
| | Cleanliness |
| | Service |
Delightfully Romantic!
The absolutely best part of our recent trip to Eureka Springs was our stay at The Cliff Cottages in Collette's Mini-suite! The proprietress provided detailed advance information so that we had no difficulty arriving at our destination! (Which is a challenge in this hilly and venerable Victorian village!) The attention she and her "elf" gave to our accommodations made us feel quite comfortably "at home" - with a luxurious French twist! Little touches like, being welcomed by the sound of twittering birds, wine in the 'fridge, romantic double Jacuzzi in the corner, books by and about Collette, wide selection of videos to choose from (and the one we selected "just happened" to go with the room perfectly)! Conversations with our host and hostess upon our arrival and departure were enthralling‼! Plus they are both as warmly interested in listening to their guests stories as they are in sharing their own! And then there were the breakfasts‼‼ Oh, my‼! Words cannot do justice! We had ours, served by the elf, outside on our own private tiny deck, sheltered from the sun and fanned by a cooling draft under the cliff wall backing The Place Next Door! I do recommend purchasing A Cook's Book of Epicuria as a memento of your stay! Sandra's adventures will amaze you, and her recipes are delightful!
Jean Anderson

| My ratings for this property | |
| --- | --- |
| | Location |
| | Comfort |
| | Condition |
| | Cleanliness |
| | Service |
Amwesome, Cozy, Romantic
Awesome B&B! Right from the start before we even got there, Sandra (the proprietor) showed caring detail in how to get there, where to go etc. Once we got there, we were very happy with the close walking proximity to the town and all it offers. Sandra was very welcoming and very sweet. We stayed in the Alfred Lord Tennyson suite and love it! Very clean, cozy and comfortable. We loved the front and back porch lounging areas and the views it offered, the Jacuzzi and the fun outdoor shower along the bluffs. Great place, amazing character and AMAZING gourmet breakfast delivered to the front door every morning (which we also bought her book and read it on the way home. Has some of the great recipes she cooks in there in addition to great stories about her very interesting life). Highly recommended! Thanks Sandra!!!!! We will be back soon!
Jeff Mitchell
Dallas, TX

| My ratings for this property | |
| --- | --- |
| | Location |
| | Comfort |
| | Condition |
| | Cleanliness |
| | Service |
Add this place to your bucket list
We celebrated out 8th wedding anniversary at The Cliff Cottage. It was in a fantastic location but it was all the extras that made it perfect. Sandy and her "elf" had delicious treats waiting for us when we arrived to our room. The "elf" even remembered us on our anniversary with a special treat. We had planned on sleeping late each morning but the breakfasts were sooooo good that we found ourselves getting up early and waiting on our private patio for the elf to deliver breakfast. We have been to many B&Bs but this place stands out and we plan to return many more times. Be sure and ask Sandy for good eateries....she was right on with her recommendations.
kim sauerwein
st louis, MO

| My ratings for this property | |
| --- | --- |
| | Location |
| | Comfort |
| | Condition |
| | Cleanliness |
| | Service |
She thought of everything.
What a pleasure to be Sandra's guests. Sanda's rooms were comfortable and inspiring for a long weekend getaway. Her breakfast was superb every morning and she offered many great insights to enjoy Eureka Springs beyond the typical tourist experience. I especially loved the stacks of books relevant to our room's theme. I highly recommend Cliff Cottage Inn.
A Gattin

| My ratings for this property | |
| --- | --- |
| | Location |
| | Comfort |
| | Condition |
| | Cleanliness |
| | Service |
This is a don't miss place to stay!
The cliff cottages are romantic, magical, a place to reconnect with the one you love! From it's huge jetted tubs to its outside warm shower that is built into the cliff, this place will just take your breath away. We loved it so much we went back a few weeks later (yes a few weeks) and stayed again. The cottages are remarkable and the breakfast is to die for. There service was like family, the elf was so quiet and sweet. The coffee was AMAZING!!! With cute little sugar cubes to go into it. Special homemade treats when u arrive are in your room with wine and little bowls of sweets for the sugar tooth! You could sit outside on your private porch and watch eureka pass by!! It is the best place I have ever been and I will be going back soon!! Don't miss this place to stay if you are in the area!!!
Crystal Lacavera

| My ratings for this property | |
| --- | --- |
| | Location |
| | Comfort |
| | Condition |
| | Cleanliness |
| | Service |
Perfect Cozy B&B in heart of Eureka
My husband and I had never stayed in a B&B before. When we visited his parents in Russellville Arkansas we choose to spend one day and night in Eureka Springs seeing the sites with his parents. We tried contacting several B&Bs in Eureka before we reached Sandra, many innkeepers were unavailable due to it being the off-peak season. We were about to finally give up out of frustration and stay in a hotel when we reached Sandra. Sandra was a true delight! Her Cliff Cottage Inn was wonderful, every detail was attending to with meticulous care. The Colette suite we stayed in was magnificent, with a lovely view of the Local Flavor and main street. This was definitely one of those once in a life time experiences for us. We feel that all other B&Bs we stay in in the future now have the bar-raised because of how magnificent our stay was at Sandra's B&B. My spirit was revitalized at Sandra's Cliff Cottage in a way that I simply can't explain, you'd have to visit it to understand. The only thing that surpassed our initial experience(s) at her B&B was the breakfast she and Carl provided. I'm very glad that our first B&B experience was at Sandra's Cliff Cottage Inn.
Jessica Lee
Raleigh,

| My ratings for this property | |
| --- | --- |
| | Location |
| | Comfort |
| | Condition |
| | Cleanliness |
| | Service |
Romance and Vows
We recently had our wedding here in cliff cottage and I must say it was more than I could have dreamed about. The suite we stayed in was the most romantic in decor. Extremely detail oriented, always felt like a fresh scent in the air, so clean and comfortable. Our breakfast was served every morning, so excuisite, to die for ( forget about boring bacon and eggs ).The innkeeper paid a lot of attention to detail in providing service, very insiring but not in your face if you don't want to. Very professional. Honestly, if you don't go- you miss out. I can highly recommend to book an overnight stay there and embrace this experience !!!!
Andrea S

| My ratings for this property | |
| --- | --- |
| | Location |
| | Comfort |
| | Condition |
| | Cleanliness |
| | Service |
Best Romantic Getaway
My wife and I love to stay at elegant inns and Cliff Cottage Inn was far and away the best we have been to. The atmosphere is full of Victorian charm. The two-room suite (with a big front porch) we stayed in (Robert Louis Stevenson) is beautifully decorated with antiques and memorabilia about Stevenson, the famed author of Treasure Island. Upon arrival, we were delighted to find a lovely bottle of white wine chilled and waiting for us in our in-suite frig. We also discovered that Cliff Cottage Inn's suites were far more private than others we had stayed in. Best of all, we didn't have to get up and dress for breakfast with a bunch of strangers - the Cliff Cottage elf delivered a full gourmet breakfast each morning right to our door, on a silver tray, no less! Wonderful food and very classy presentation! When we were ready to venture forth, Cliff Cottage was ideal for exploring Eureka Springs,, because it is the only inn right downtown. All the other inns are located on the historic loop, which meant we would have had to drive and find parking each time we wanted to go out. Being at Cliff Cottage, we could roll out of bed and walk a few steps to Main Street and the heart of the historic downtown with all the shops and restaurants right at hand. Privacy, location, and outstanding service - it desn't get better than that for a romantic getaway! We will defintely come back and will tell our friends as well.
Bob Reimuth
12/15/2010
| My ratings for this property | |
| --- | --- |
| | Location |
| | Comfort |
| | Condition |
| | Cleanliness |
| | Service |
A wonderful birthday celebration.
Our stay in the Emily Dickinson room was just marvelous. The room was so cozy and comfy. The breakfasts divine!! The location is perfect. We truly hated to leave. Two nights was not near enough, but better some than none!! My dear sister, Dixie, couldn't have been more pleased with her birthday present. The memories we made will last forever and will bring a smile and warm fuzzies every time we think about our trip. Thanks so much to Sandra and Carla for their efforts in making Cliff Cottage Inn a truly wonderful experience. Marilyn Kane Tulsa, OK
Marilyn Kane
12/13/2010
| My ratings for this property | |
| --- | --- |
| | Location |
| | Comfort |
| | Condition |
| | Cleanliness |
| | Service |
A Dream Get-Away for Sisters
On our recent quest for the perfect out-of-the-way cottage, my sister and I found the Cliff Cottage Inn Bed and Breakfast. We stayed in the Tennyson Suite, perched above the quaint town of Eureka Springs, Arkansas. The suite itself was adorable with antiques, artwork, and of course writings of Alfred Lord Tennyson. Sandra, our generous hostess, had so many little delights awaiting us: wine and soft drinks, cookies and candies, bath gels and salts for the jacuzzi. Behind the house were a private deck and an enclosed outdoor shower that seemed to grow out of the bluffs. How could we have happened upon a place so comfortable yet so close to nature?! The gourmet breakfasts brought to our door were almost too beautiful to eat. But we took pictures and then enjoyed the homemade cooking from the front porch. Delicious doesn't begin to describe the experience. Sandra helped us find shopping, music, historic places to visit, and good restaurants, all within walking distance. But now, looking back, the most memorable times were spent at the charming cottage. At times, online pictures and descriptions of getaways have, alas, been "too good to be true". Not this time! This B&B actually surpassed our expectations in every way.
MaryJo Hagan
12/5/2010
| My ratings for this property | |
| --- | --- |
| | Location |
| | Comfort |
| | Condition |
| | Cleanliness |
| | Service |
romantic
The view is a amazing, you slip off to another world, relaxing and romantic. We have been around 7 times now and the memories flood back. Wonderful!
Mike Hatcher
8/13/2010
| My ratings for this property | |
| --- | --- |
| | Location |
| | Comfort |
| | Condition |
| | Cleanliness |
| | Service |
Best Inn We Have Seen
This was one of the best BB Inns we have ever stayed in. You can soak in the Eureka culture at every turn. The service is high-touch and very personal, breakfasts are absolutely superb and the location is excellent! We had a blast!
N Z
8/13/2010
| My ratings for this property | |
| --- | --- |
| | Location |
| | Comfort |
| | Condition |
| | Cleanliness |
| | Service |
Quaint and Romantic
My husband and I took a long-weekend getaway to Eureka Springs. We'd never been here before and were curious to see what it was all about. We stayed in the Robert Louis Stevenson Suite. The room was small but comfy enough and we loved sitting out on the front porch to enjoy our coffee and delicious breakfast. My only complaint was the traffic and noise from fellow tourists passing through the popular shopping area below. If the house could be a little better insulated, perhaps that might help, or book your stay midweek and during the "off season" if there is such a thing in Eureka Springs!
Jill Clark
6/4/2010
| My ratings for this property | |
| --- | --- |
| | Location |
| | Comfort |
| | Condition |
| | Cleanliness |
| | Service |
Romantic Getaway!
This is a great location with very easy access to all the shopping. Also if you want to see the town, the trolley station is right there in front of your room. We were looking for a quiet, romantic place for the weekend and it was perfect. The room was beautifully decorated. The food was great and what a treat to have it delivered right to your door. I would stay here again without a doubt.
Jan Hanna
Oklahoma City, OK
3/16/2010
| My ratings for this property | |
| --- | --- |
| | Location |
| | Comfort |
| | Condition |
| | Cleanliness |
| | Service |
Romantic Weekend Getaway
This B&B is located within walking distance of the best shopping and restaurants in town. With victorian decor, a jacuzzi and fireplace this made for a very calm and relaxing atmosphere. Delicious home-made breakfasts are delivered to the room every morning. We will be staying here again.
Veronica Terrazas
Kansas City, MO
3/10/2010
| My ratings for this property | |
| --- | --- |
| | Location |
| | Comfort |
| | Condition |
| | Cleanliness |
| | Service |
A great place!!!
I was surprised for Valentine's Day with a trip to Eureka Springs and we stayed at Cliff Cottage Inn....it was a wonderful experience, extremely delightful!!! Sandra was so helpful with ANY AND ALL information possible regarding Cliff Cottage Inn and everything in the area!! She was extremely pleasant and went above and beyond in everything she did!!!! We stayed in the Colletta room and LOVED IT!!! It was gorgeous and clean!!! The breakfast was phenomenal....what a great cook and so thoughtful with the cornbread made in the shape of a heart! There were also goodies provided for us in our room...you couldn't ask for anything more. We will definitely return and if any person wants to make their trip to Eureka Springs special and relaxing....this is the place to stay.
T B
Fayetteville, AR
2/15/2010
| My ratings for this property | |
| --- | --- |
| | Location |
| | Comfort |
| | Condition |
| | Cleanliness |
| | Service |
A nice, romantic getaway
We thoroughly enjoyed this quaint, quiet, romantic cottage close to town with a great view! Sandra is a wonderful innkeeper who leaves no stone unturned in her details at the cottage. The Oscar Wilde cottage is beautifully decorated and the hot tub out back is private! We were close enough to town to walk wherever we wanted. We had much privacy for our anniversary weekend and found Cliff Cottage Inns to be everything we hoped for and more!
Barbara Walker
11/7/2009
| My ratings for this property | |
| --- | --- |
| | Location |
| | Comfort |
| | Condition |
| | Cleanliness |
| | Service |
Exceptional breakfast and inn!
We stayed in the Sarah Bernhardt Suite and loved every minute of it! The breakfasts were by far the best we've ever had anywhere. Great location, within walking distance to the main strip. The jacuzzi was also a nice extra. We both agree it was a wonderful experience and give it our highest recommendation. We will definitely hope to stay there again. Charlie and Juliana
Juliana and Charlie B
11/5/2009
| My ratings for this property | |
| --- | --- |
| | Location |
| | Comfort |
| | Condition |
| | Cleanliness |
| | Service |
One of the Best!
We absolutely loved this Inn. It is located right in downtown Eureka Springs. Didn't need our car at all. The trolley station is very close, and you can walk everywhere you would want to in downtown! The service is top-notch!
Matt Caldwell
8/2/2009
| My ratings for this property | |
| --- | --- |
| | Location |
| | Comfort |
| | Condition |
| | Cleanliness |
| | Service |
At A Glance
Excellent

Very Good

Average

Poor

Terrible

Other Ratings: "3 AAA Diamonds, "iLoveInns Guests
Publicity and Press Reviews
Arkansas Democrat Gazette, Country Inns, Modern Bride, Southern Living, Southern Bride, Sandra was guest chef on a CBS-TV cooking show, Romantic Destinations Magazine (One of the Top Six Most Romantic Inns of the South), Southern Bride, American Bed & Breakfast Association (highest rating as well as an Award for Excellence).
Discussion
American Historic Inns, Inc. is not responsible for content on external web sites.
© 2000 - 2013 American Historic Inns, Inc. All Rights Reserved.
ILOVEINNS and the ILOVEINNS logo are trademark of American Historic Inns, Inc.